Girls in Love "Red Toile"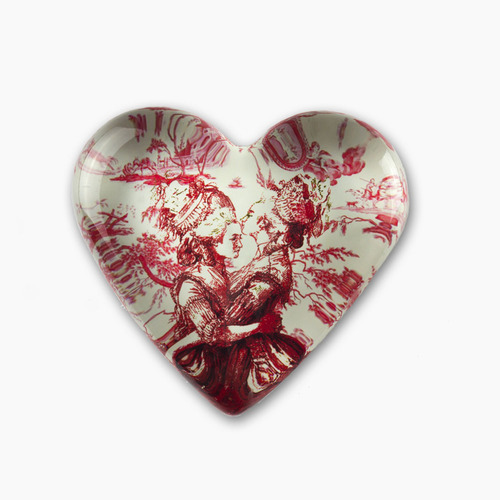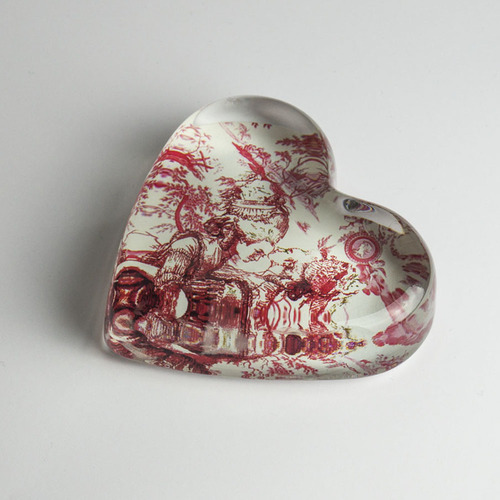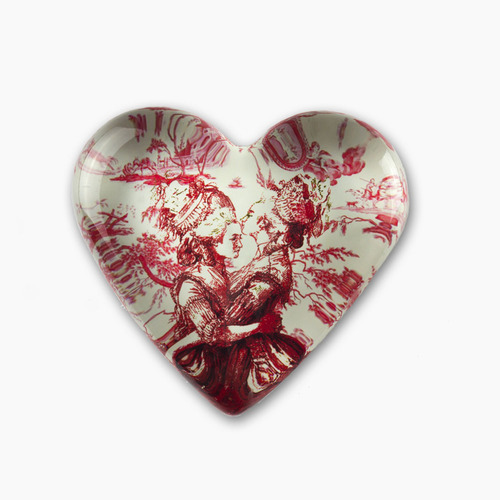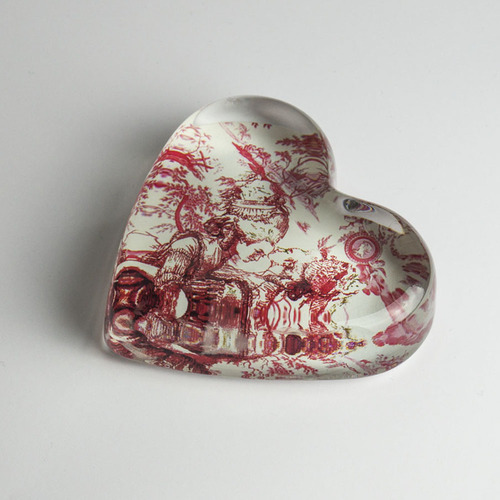 Girls in Love "Red Toile"
From the the GIRLS IN LOVE collection, the "Red Toile" paperweight takes it's inspiration from the classic red toile pattern seen in 17th century French wallpaper and fabric and the secret love affairs between women of that era. This heart-shaped, decoupaged glass paperweight is handmade with love in the U.S.A. Comes with a handmade heart-shaped gift box.
Wipe with a damp washcloth to clean.
This paperweight is 3" X 3.5" X 1" and weighs 0.7 lb.