Queen's Jewels 'Amethyst Brooch' Paperweight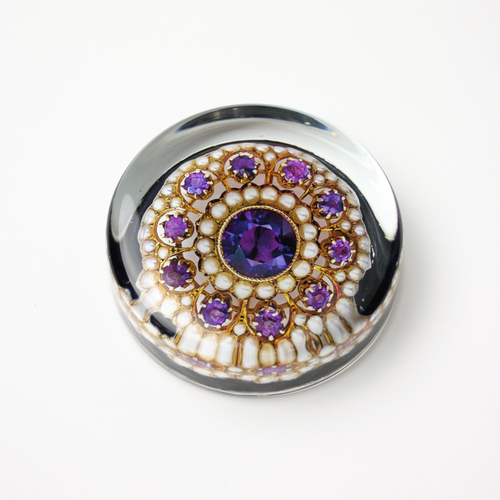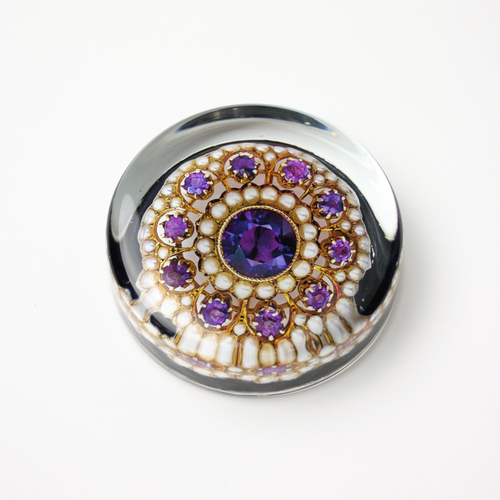 Queen's Jewels 'Amethyst Brooch' Paperweight
The 'Amethyst Brooch' paperweight is the first in the Queen's Jewels collection of paperweights featuring curated images of exquisite vintage and antique jewelry, culled from museums and private collections, estate auctions and art books. Some of the most stunning, yet rarely seen jewels from antiquity through the 20th century can now be yours in the form of these beautiful handmade glass paperweights. Let the sparkling beauty and intrigue of these precious jewels, culled from royalty and 20th century elites, bring richness to your personal world.
Wipe with a damp washcloth to clean.
This paperweight is 3" round and weighs 0.7 lbs.