Marie Antoinette Grey Series No. 1, 2, 3 (4.5 X 6.5 in) Set of 3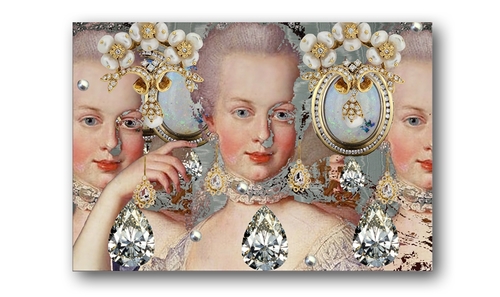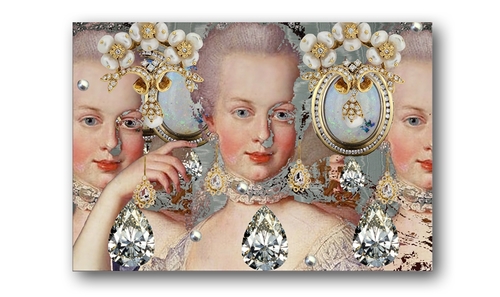 Marie Antoinette Grey Series No. 1, 2, 3 (4.5 X 6.5 in) Set of 3
Handmade, decoupage-under-glass plate(s) created by Portiaelizabeth from her original collages, incorporating unique images including historic, vintage and original artwork.
Save $20.00 when you buy the set of three! (regularly $195.00)
For decorative purposes only, do not submerge in water. Wipe with a damp washcloth to clean.
Set of three. These plates are each 6.5" X 4.5" and weigh 0.6 lbs together.